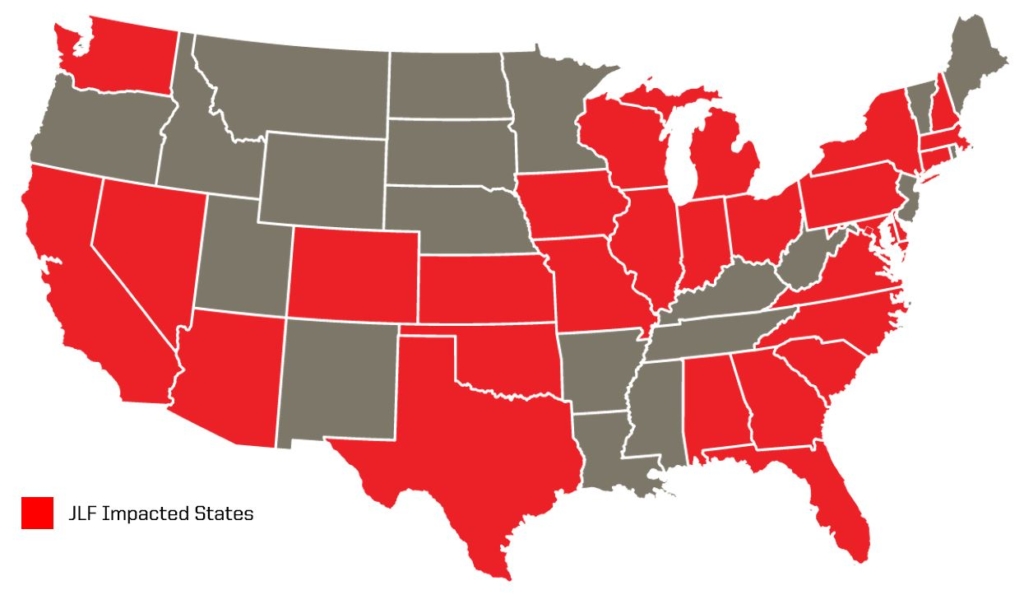 IMPACT
Since 2013, the Joey Logano Foundation has invested $4,000,000.00 in various organizations across the country offering first and second chances to children and young adults during difficult times in their lives. Together we have impacted 250,000+ children and young adults. We thank all of the supporters for helping Joey make greater impacts in communities across the country and offering children and young adults a supportive path toward a successful future.
The Joey Logano Foundation is focusing its main efforts on organizations that support children within the Foster Care system. In addition to grant funding for these organizations, the Foundation is continuing its successful JL Kids Crew program, CARE (Critical Assistance Relief Effort), playground builds and other special projects that directly impact children and young adults in vulnerable populations.
HISTORY
After a life-changing experience during a visit to Joplin, MO following the devastating tornado of 2011, Joey witnessed first-hand how powerful the act of giving back can be after helping re-build a home for a local family. After such tragedy, the family needed a second chance to get back on their feet and move forward.
Not long after his Joplin experience, Joey experienced his own need for a second chance. His career at Joe Gibbs Racing was over. Joey found his second chance at Team Penske. Since Joey's career began with Penske, he has remained dedicated to using the platform of motorsports to provide second chances to those in need.
In 2013, the Joey Logano Foundation was established. To date, the Foundation has responded to the needs of communities across the country. Since its inception, the Foundation has offered hundreds of organizations helping hundreds of thousands of individuals with a first and/or second chance in life.