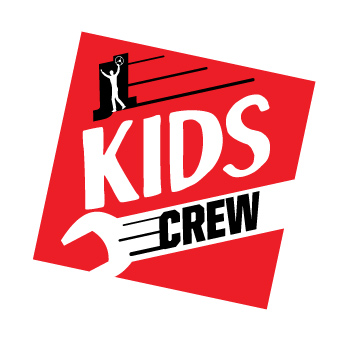 This exciting program invites a few select children going through tough situations to join Joey at one of his NASCAR races. This program provides a behind-the-scenes race experience, filled with a full-day of inclusive fun. Additional items in this package include a Joey Logano matching firesuit, customized branded apparel, framed certificate, garage tour, attendance in driver's meeting, hauler tour, private meet and greet with Joey, and serve as a temporary pit crew member for the day.

Cameron Curtis
Our first JL Kids Crew participant, Cameron Curtis- the Dream On 3 recipient, is a 5-year old who lives with hydrocephalus, cerebral palsy and severe vision impairment. Cameron loves NASCAR and his favorite driver is Joey Logano. Cameron joined us at the 2017 Spring race at Bristol Motor Speedway.

Jonah Williams
Our second JL Kids Crew participant was 8 year old Jonah Williams from North Carolina. Jonah has a rare genetic condition called Epidermolysis Bullosa (EB). His subtype is junctional which affects 1 in 2 million people. Jonah is a NASCAR fan who loves cars and watching races. We were excited to induct Jonah as our second JL Kids Crew member at the 2017 All-Star Race.

Nicholas Stratton
Nicholas Stratton is 7 years old and was diagnosed with infantile spasms around 6 months of age. He has had 50 to 60+ seizures a day for about two and a half years straight. After a tough 3 years and medication, he became seizure free. That was, until November 2016 when the seizures came back. He also suffers from cerebral palsy on his right side. The Joey Logano Foundation was honored to have Nicholas as our third JL Kids Crew participant at New Hampshire Motor Speedway.

Julio Garcia Gil
Julio Garcia Gil is 10 years old and lives with muscular dystrophy. Over the years, this progressive disease has extremely limited Julio's extremity flexibility. Due to his disease, Julio is unable to get out of his house on a regular basis. In Julio's free time, he enjoys watching NASCAR races and playing the NASCAR Heat 2 video game. Julio also loves watching videos of Joey Logano on Joey's website and finding clips of Joey on YouTube. Julio is a top academic student in his class and he's a true inspiration with an infectious spirit. The JL Kids Crew was proud to invite Julio as the fourth JL Kids Crew participant, joining Joey at the 2018 Las Vegas Race.

Sparsh Shah
Sparsh was born with Osteogenesis Imperfecta, a disease which causes his bones to be extremely fragile and brittle – even a hard handshake can cause damage. Due to his inability to bear weight on his hands and legs, he cannot walk or run like other children. Sparsh has had more than 125 fractures in the first 14 years of life and it's hard to predict how many more are to come.
At three-years-old, Sparsh started to learn the keyboard. Unfortunately, his bones kept breaking, thus making the keyboard incredibly difficult to play. He then turned to singing where he is now, under the name "PURHYTHM", a child prodigy, singer, songwriter and rapper.
Sparsh is an inspiration to many and enjoys watching NASCAR in his spare time. The Joey Logano Foundation was honored to have Sparsh at the Pocono Raceway in 2018.

Gavin Livingston
Gavin, 7 years old, has Autism. He started talking when he became fixated on the number 22 while watching races with his Dad at age 3. He spent the next several years pointing out the number 22 on everything- street maps, roads, price tags and anything imaginable. This quickly became his gateway to reading, talking and the enjoyment of everyday life.
He has made amazing progress since he was 3 and his family continues to fight every day to make sure he experiences life to its fullest. We were thrilled to have Gavin join Joey and the 22 Race Team at Richmond Raceway in 2018.

Alex Raposo
Alex Raposo is 11 years old. Alex watches every single race always cheering on Joey in the #22. Alex lives with the daily struggles of autism and being deaf. The Joey Logano Foundation was happy to honor one of Alex's dreams and give him a carefree day of happiness joining Joey Logano and the #22 race team as part of the pit crew at Pocono Raceway in June of 2019.

Faith Buckner
Faith Buckner went to be with the Lord on Friday, January 31st, 2020 at her home near Miami, Florida at the age of 9. Faith was diagnosed with a rare brain cancer called High Risk Supratentorial Peripheral Neuroectodermal Brain Tumor (PNET) in November of 2017. Faith underwent brain surgery, intensive radiation and very aggressive chemotherapy treatments. The tumor left Faith blind in one eye. Through it all, Faith kept an amazing attitude and fought hard until the end. Unfortunately, Faith wasn't well enough to attend the July Daytona Race as a JL Kids Crew Member, but we were able to see her at our Homestead-Miami shopping event in 2018 and 2019. She was such a bright light to us all and will be dearly missed. Rest in Peace, sweet Faith.

William Morton
William Morton has grown up an avid NASCAR fan, with Joey Logano as his favorite driver from the beginning. The 11-year-old from Aberdeen, North Carolina experienced an unforeseen tragedy earlier this year, which has forever changed his life. Despite the struggles now facing him as he adjusts to a new normal, William has persevered with his positive attitude and continues to succeed at school and everything he applies himself to. Outside of NASCAR, William is a diehard car enthusiast with his favorite car being a 1967 Shelby GT 500. The Joey Logano Foundation was excited to have William at Richmond Raceway for the second race in the NASCAR Cup Series Playoffs and induct him as a lifetime member of the JL Kids Crew.

Jeffrey Mandler
Jeffrey is 13 years old. He was diagnosed with autism and ADHD at the age of two. He lives in Raleigh, NC with his younger brother and mom, since his dad passed away four years ago. Since his dad's passing, he has tried to be the man of the house helping with chores and taking up responsibilities. When he grows up, he wants to follow in the footsteps of his favorite NASCAR driver, Joey Logano, and get behind the wheel someday. Jeff loves helping others and will be volunteering with the Special Olympics for a third year. We're looking forward to having Jeffrey and his family at Martinsville in April!

Waylon Page
Waylon Page, 8, of Higganum, CT, was born a racer. He went straight to the track from the hospital at five days old and never missed a minute of the action watching his older brother race. At the young age of 4, Waylon suffered a major hemorrhage following a basic tonsillectomy and was diagnosed with Qualitative Platelet Disfunction. At the age of 6 and with the doctor's blessing, Waylon began his own racing career and won his very first time on the track. After an accident on the playground during the off-season, came the realization that Waylon could no longer race. He now focuses his attention on drumming, running 5ks, and cheering for his favorite driver, Joey Logano. We can't wait to meet Waylon at Dover in May.

Wyatt Bess
Wyatt Bess of Greenville, NC has a passion for cars and racing! At the age of 5, he was diagnosed with hereditary hearing loss but he hasn't let that stop him. He loves basketball, fishing and hunting and is known to frequent pawn shops and antique stores for anything old. His dream is to be an engineer when he grows up and is certainly on the right track as he maintains straight As. We can't wait to meet Wyatt at Daytona in August.

Carson Foster
Carson Foster is a 6-year-old boy that lives with hypophosphatasia. Hypophosphatasia is a rare development of the bones and teeth. This abnormality weakens and softens the bones, causing skeletal abnormalities. Carson loves to watch every NASCAR race with his family to cheer on his #1 hero and role model, driver Joey Logano. We can't wait to have Carson at Richmond in September!

Caleb and Raymond Ross
Caleb & Raymond experienced severe trauma in the beginning of their lives. By the grace and protection of the Lord, both have persevered and are recovering. During this time, Raymond found comfort and a new spark in life for racing as his escape. He has been watching NASCAR races since he was 4 and has even started his own racing career. Caleb, like his older brother, enjoys watching races, racing his brother and being a crew member on Raymond's team. He enjoys being at track and playing with his racing friends. Having this opportunity with the JL Kids Crew is exciting for the boys to meet their favorite driver, Joey Logano, and see behind-the-scenes of how it all comes together on race day. We can't wait to have Caleb & Raymond join us at Bristol in September.